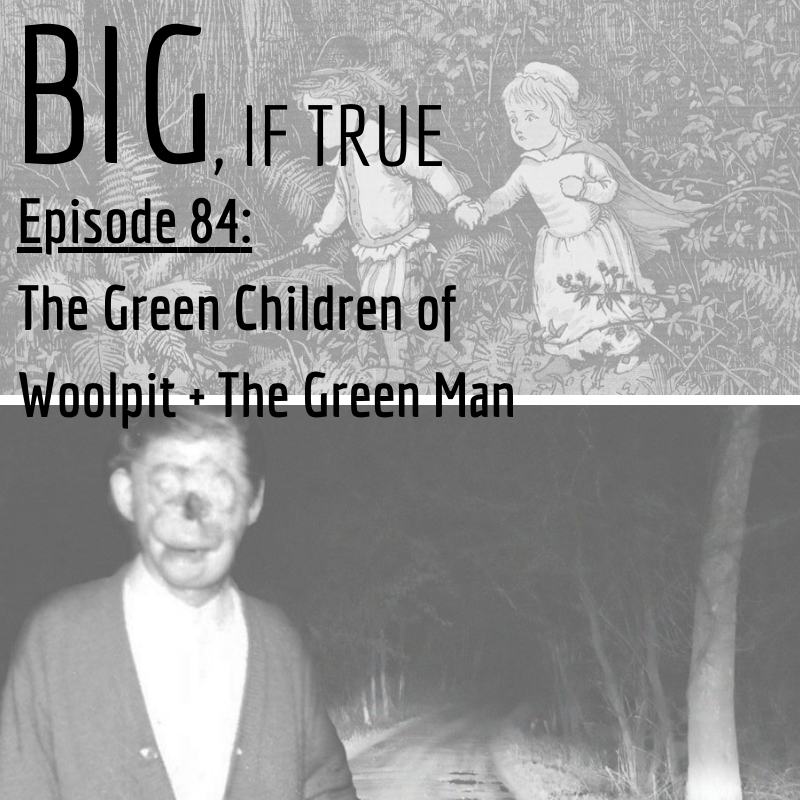 During the reign of Stephen, King of England, the small English village of Woolpit reported the strange arrival of two green children who spoke a foreign language and appeared alien in nature. The story of these children is documented in historic texts from the medieval period, and has puzzled historians for hundreds of years. Hundreds of years later in rural Pennsylvania, a disfigured blind man named Raymond Robinson would become the stuff of legend, after being observed walking the local highways at night by local teens. Raymond would become known as the "Green Man" or "Charlie No-Face", with locals telling stories about a ghoulish figure who stalked the roads late at night, searching for his next victim.
In our first ever double header episode, Matt and Kayla discuss the Green Children of Woolpit and the "Green Man" Raymond Robinson.
Support Big, If True on Patreon at www.patreon.com/bigiftrue
Subscribe to Big, If True on Apple Podcasts, Google Play, Stitcher, or wherever you listen to podcasts - while you're at it, leave us a rating or review telling us what you love about the show!
Email us at: bigiftruepodcast@gmail.com
Follow us on:
Twitter: bigiftruecast
Instagram: bigiftruecast
Facebook: bigiftruecast
Tumblr: bigiftruecast.tumblr.com
Minds: bigiftrue
Gab: bigiftrue
Intro/Disclaimer: Josh McLellan (http://www.fiverr.com/joshmclellan)
Music: https://www.purple-planet.com