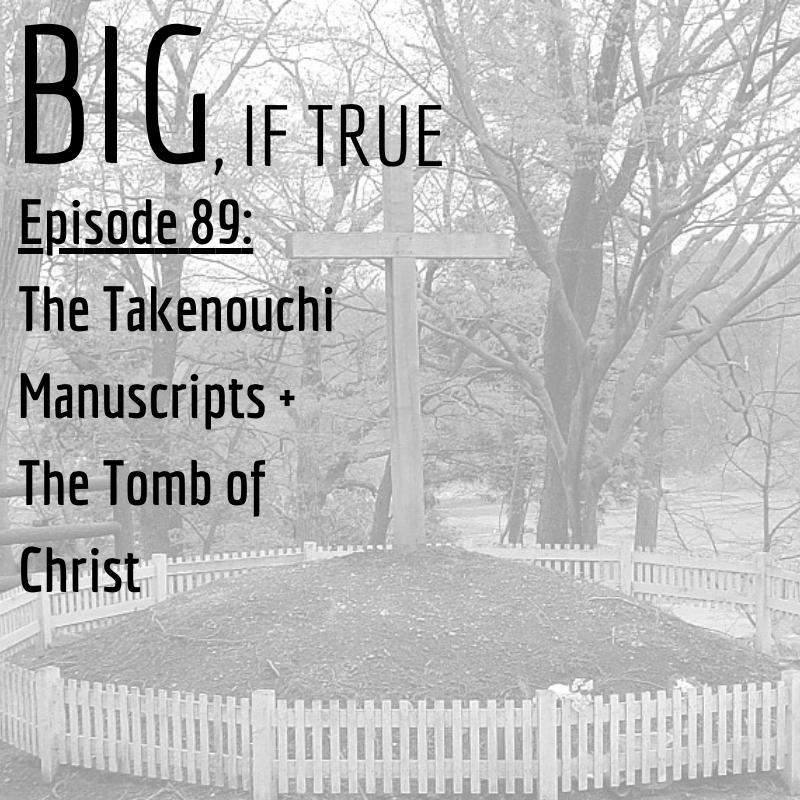 The Takenouchi Manuscripts, allegedly discovered in the 1930's, describe how Japan was once the very centre of all civilization, ruled over by the gods who created mankind to work as farmers for them. The Manuscripts detail millions of years of human history, telling of how humans eventually rebelled against the gods and began to elect their own world officials and act in defiance to their once mighty rulers. These bizarre documents also explore the story of Jesus Christ, who is said to have spent his final days in Japan after casually swapping places on the cross with his brother, Isukiri.
In the first episode of our very special holiday schedule, we discuss the Takenouchi Manuscripts and the story of Jesus in Japan.
Support Big, If True on Patreon at www.patreon.com/bigiftrue
Subscribe to Big, If True on Apple Podcasts, Google Play, Stitcher, or wherever you listen to podcasts - while you're at it, leave us a rating or review telling us what you love about the show!
Email us at: bigiftruepodcast@gmail.com
Follow us on:
Twitter: bigiftruecast
Instagram: bigiftruecast
Facebook: bigiftruecast
Tumblr: bigiftruecast.tumblr.com
Minds: bigiftrue
Gab: bigiftrue
Intro/Disclaimer: Josh McLellan (http://www.fiverr.com/joshmclellan)
Music: https://www.purple-planet.com