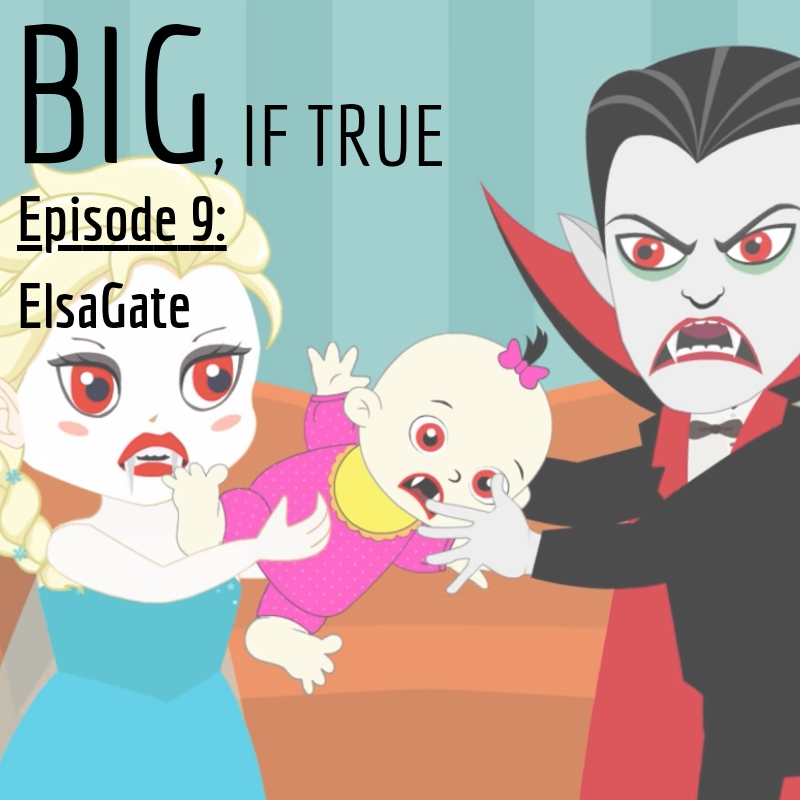 Your hosts Matt and Kayla discuss the disturbing implications of the ElsaGate YouTube conspiracy theory. They also give their reactions to a number of ElsaGate videos they were subjected to, discuss how the media and YouTube handled the controversy, and talk motivations on the part of ElsaGate content creators.
Support Big, If True on Patreon at www.patreon.com/bigiftrue
Subscribe to Big, If True on Spotify, Apple Podcasts, Google Play, Stitcher, or wherever you listen to podcasts - while you're at it, leave us a rating or review telling us what you love about the show!
Email us at: bigiftruepodcast@gmail.com
Follow us on:
Twitter: bigiftruecast
Instagram: bigiftruecast
Facebook: bigiftruecast
Tumblr: bigiftruecast.tumblr.com
Minds: bigiftrue
Gab: bigiftrue
Intro/Disclaimer: Josh McLellan (http://www.fiverr.com/joshmclellan)
Music: Nickelodeon Girls by Pink Guy