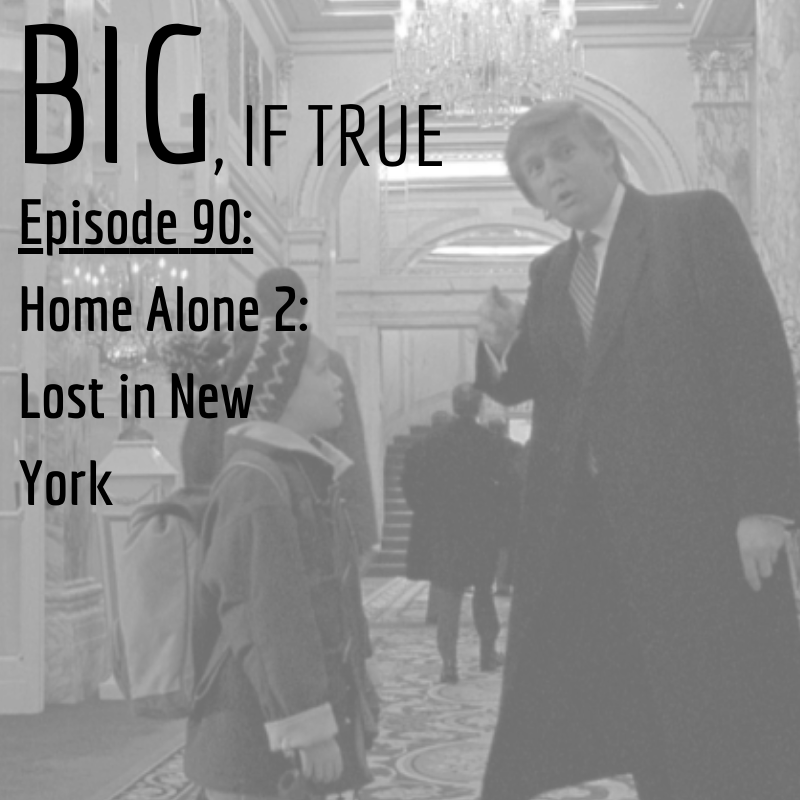 Happy holidays everybody! This week, we take a break from the bleak world of unsolved mysteries and conspiracies to take a look at the sequel to one of our all time favourite Christmas films - Home Alone 2: Lost in New York. Sit down and relax by the fireplace and enjoy this special holiday presentation by your friends at the Big, If True podcast.
Support Big, If True on Patreon at www.patreon.com/bigiftrue
Subscribe to Big, If True on Apple Podcasts, Google Play, Stitcher, or wherever you listen to podcasts - while you're at it, leave us a rating or review telling us what you love about the show!
Email us at: bigiftruepodcast@gmail.com
Follow us on:
Twitter: bigiftruecast
Instagram: bigiftruecast
Facebook: bigiftruecast
Tumblr: bigiftruecast.tumblr.com
Minds: bigiftrue
Gab: bigiftrue
Intro/Disclaimer: Josh McLellan (http://www.fiverr.com/joshmclellan)