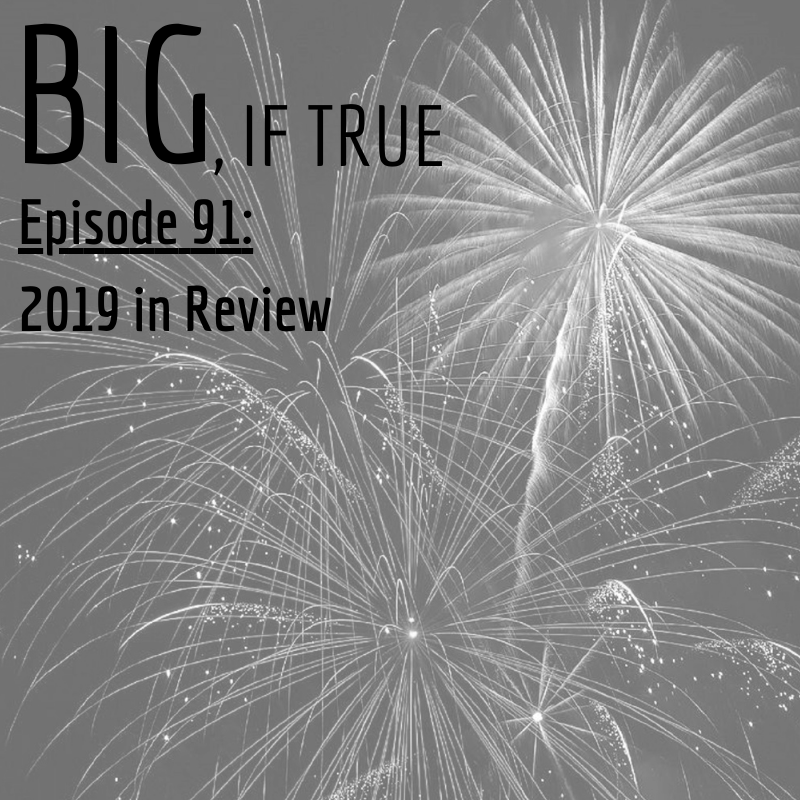 Happy New Year everybody! To mark the end of the year (and decade), Matt and Kayla took a look at all their favourite things from the past year, including their top moments, movies and music of the year. Other topics discussed include Jeffrey Epstein, the media, professional wrestling, UFC, and so much more!
Support Big, If True on Patreon at www.patreon.com/bigiftrue
Subscribe to Big, If True on Apple Podcasts, Google Play, Stitcher, or wherever you listen to podcasts - while you're at it, leave us a rating or review telling us what you love about the show!
Email us at: bigiftruepodcast@gmail.com
Follow us on:
Twitter: bigiftruecast
Instagram: bigiftruecast
Facebook: bigiftruecast
Tumblr: bigiftruecast.tumblr.com
Minds: bigiftrue
Gab: bigiftrue
Intro/Disclaimer: Josh McLellan (http://www.fiverr.com/joshmclellan)
Intro Music: Auld Lang Syne, Royalty Free Music @ https://www.youtube.com/watch?v=Co9A8qP9p8w 
Outro Music: Baby's Christmas, Purple Planet @ https://www.purple-planet.com