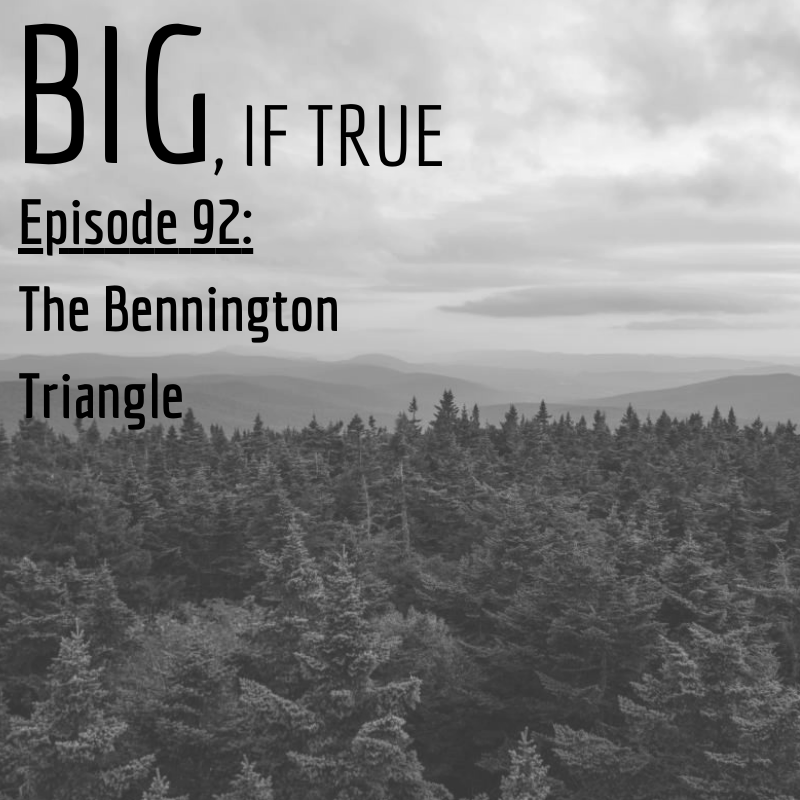 The Bennington Triangle in Vermont has historically been home to some of the country's weirdest sightings and events. The Triangle is comprised of small communities that include Bennington, Woodford, Somerset, Glastenbury, and Shaftsbury, with Glastenbury Mountain located at its centre. Besides being home to UFO sightings, wild men, the Bennington Monster, and strange rumors about cursed mountains, the Bennington Triangle is the last known location of a number of missing persons. Between 1945 and 1950, Middie Rivers, Paula Jean Welden, James Tedford, Paul Jepson, and Frieda Langer all disappeared without a trace - in the years since their disappearances, only one body has ever been recovered.
Support Big, If True on Patreon at www.patreon.com/bigiftrue
Subscribe to Big, If True on Apple Podcasts, Google Play, Stitcher, or wherever you listen to podcasts - while you're at it, leave us a rating or review telling us what you love about the show!
Email us at: bigiftruepodcast@gmail.com
Follow us on:
Twitter: bigiftruecast
Instagram: bigiftruecast
Facebook: bigiftruecast
Tumblr: bigiftruecast.tumblr.com
Minds: bigiftrue
Gab: bigiftrue
Intro/Disclaimer: Josh McLellan (http://www.fiverr.com/joshmclellan)
Music: https://www.purple-planet.com