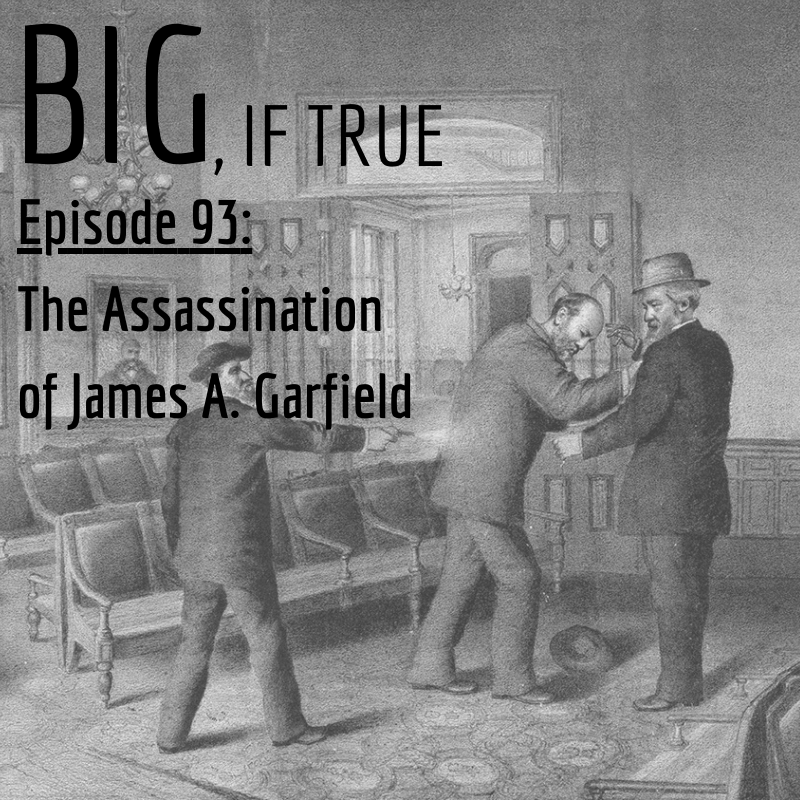 James A. Garfield, 20th President of the United States of America, entered office with hopes of economic growth, social service reform, and the betterment of all Americans. Unfortunately, his term would be cut short, and after 199 days in office, Garfield succumbed to wounds suffer after being shot twice in the back by a deranged man named Charles J. Guiteau. The delusional Guiteau believed that he was responsible for Garfield's meteoric rise to the presidency, and so expected compensation from the President. When that compensation never came, Guiteau began to believe that he was sent by God to rid the United States of President James A. Garfield by any means necessary. In this episode of Big, If True, we discuss the assassination of President James A. Garfield.
Support Big, If True on Patreon at www.patreon.com/bigiftrue
Subscribe to Big, If True on Apple Podcasts, Google Play, Stitcher, or wherever you listen to podcasts - while you're at it, leave us a rating or review telling us what you love about the show!
Email us at: bigiftruepodcast@gmail.com
Follow us on:
Twitter: bigiftruecast
Instagram: bigiftruecast
Facebook: bigiftruecast
Tumblr: bigiftruecast.tumblr.com
Minds: bigiftrue
Gab: bigiftrue
Intro/Disclaimer: Josh McLellan (http://www.fiverr.com/joshmclellan)
Music: https://www.purple-planet.com