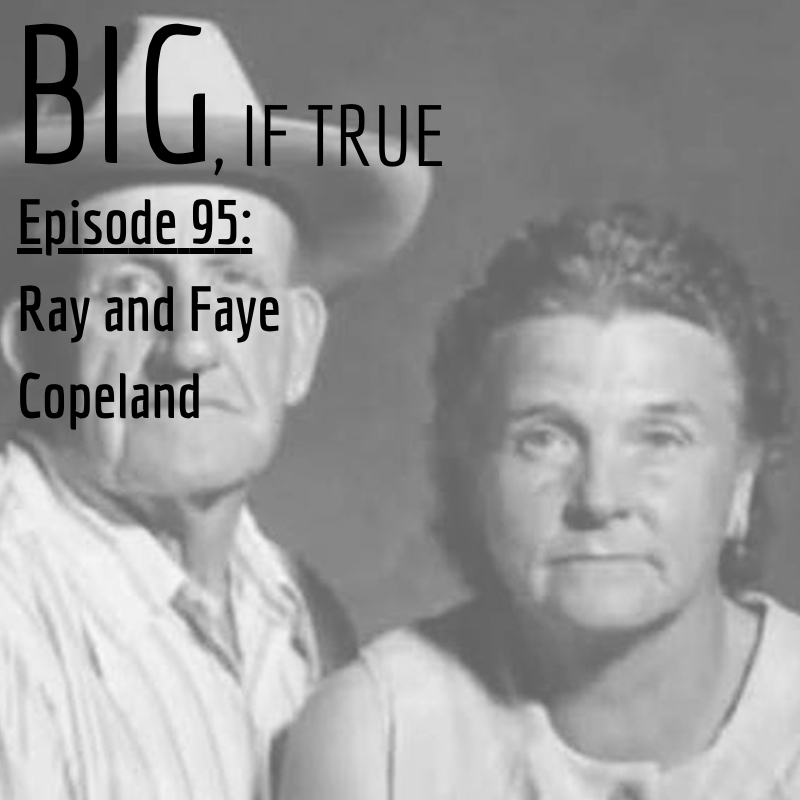 Ray and Faye Copeland are known today as the oldest couple ever sentenced to death in the United States. Their crimes took place between 1986 and 1989, when drifters who worked on the Copeland's farm began to disappear without a trace. These drifters were used by Ray Copeland, a lifelong swindler, in an elaborate cattle buying scam that went on for years. Once the usefulness of these drifters was determined to have reached its end by Ray, he would kill them and bury them on nearby properties. In the first episode of our returning Deadly Love series, we look at the alleged crimes of Ray and Faye Copeland.
Support Big, If True on Patreon at www.patreon.com/bigiftrue
Subscribe to Big, If True on Apple Podcasts, Google Play, Stitcher, or wherever you listen to podcasts - while you're at it, leave us a rating or review telling us what you love about the show!
Email us at: bigiftruepodcast@gmail.com
Follow us on:
Twitter: bigiftruecast
Instagram: bigiftruecast
Facebook: bigiftruecast
Tumblr: bigiftruecast.tumblr.com
Minds: bigiftrue
Gab: bigiftrue
Intro/Disclaimer: Josh McLellan (http://www.fiverr.com/joshmclellan)
Music: https://www.purple-planet.com