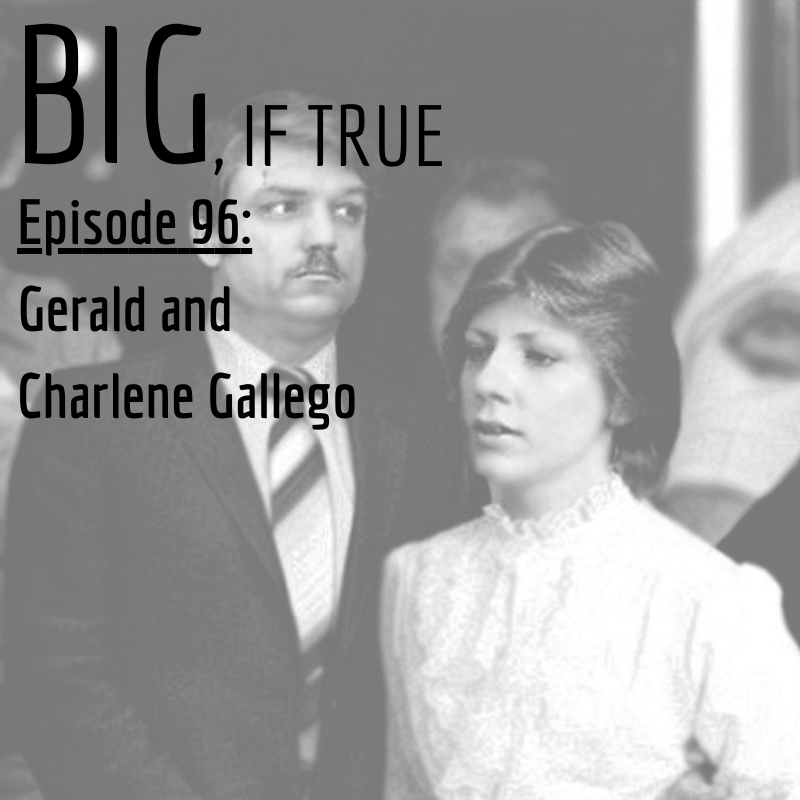 From September 1978 to November 1980, Gerald and Charlene Gallego terrorized Sacramento, California and Reno, Nevada, claiming 10 victims during their killing spree. The victims mostly consisted of young teenage girls, whom Gerald Gallego used as sex slaves prior to their murders. Gerald, who had a long criminal history with arrests for armed robbery, sexual assault, and lewd and lascivious acts with a child, was obsessed with the idea of keeping sex slaves. These twisted fantasies led to what are now known as the Sacramento Sex Slave Murders, making Gerald and Charlene one of America's most famous serial killer couples. In the second part of our Deadly Love series, we discuss the life and crimes of the Gellego's.
Support Big, If True on Patreon at www.patreon.com/bigiftrue
Subscribe to Big, If True on Apple Podcasts, Google Play, Stitcher, or wherever you listen to podcasts - while you're at it, leave us a rating or review telling us what you love about the show!
Email us at: bigiftruepodcast@gmail.com
Follow us on:
Twitter: bigiftruecast
Instagram: bigiftruecast
Facebook: bigiftruecast
Tumblr: bigiftruecast.tumblr.com
Minds: bigiftrue
Gab: bigiftrue
Intro/Disclaimer: Josh McLellan (http://www.fiverr.com/joshmclellan)
Music: https://www.purple-planet.com