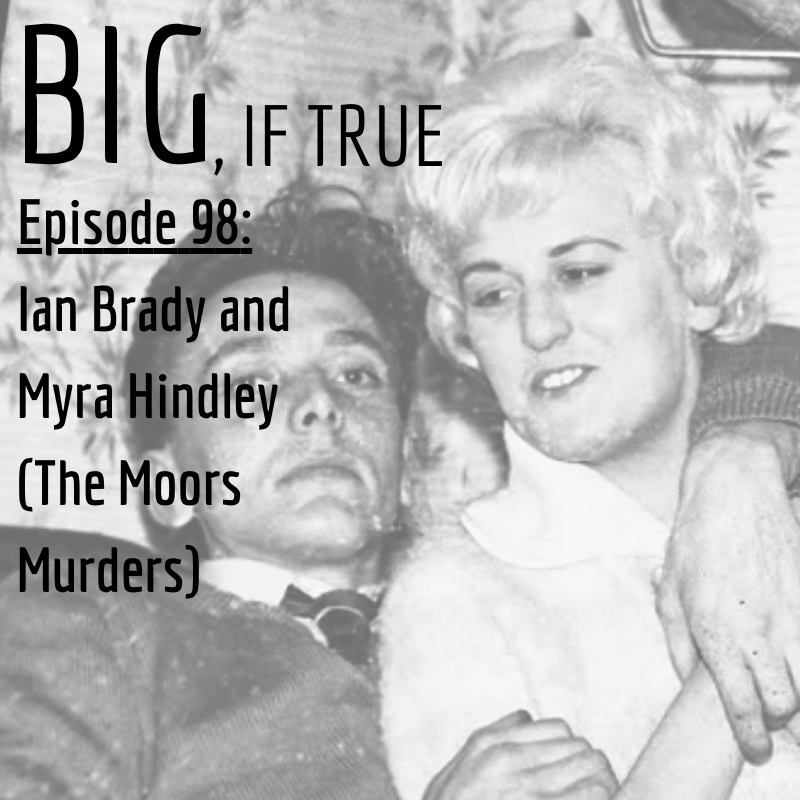 The Moors Murders are some of the UK's all-time most gruesome murders, taking place from July 1963 to October 1965. The perpetrators of the Moors Murders were Ian Brady and Myra Hindley, a young couple obsessed with sadism and torture, whose sick fantasies quickly involved into the murders of five young Britons. By the end of their twisted crime spree, Brady and Hindley were England's most hated couple, a status that would last two decades until the arrests of Fred and Rosemary West. In the final chapter of our Deadly Love series, we tackle the life and crimes of Ian Brady and Myra Hindley, the Moors Murderers.
Support Big, If True on Patreon at www.patreon.com/bigiftrue
Subscribe to Big, If True on Apple Podcasts, Google Play, Stitcher, or wherever you listen to podcasts - while you're at it, leave us a rating or review telling us what you love about the show!
Email us at: bigiftruepodcast@gmail.com
Follow us on:
Twitter: bigiftruecast
Instagram: bigiftruecast
Facebook: bigiftruecast
Tumblr: bigiftruecast.tumblr.com
Minds: bigiftrue
Gab: bigiftrue
Intro/Disclaimer: Josh McLellan (http://www.fiverr.com/joshmclellan)
Music: https://www.purple-planet.com