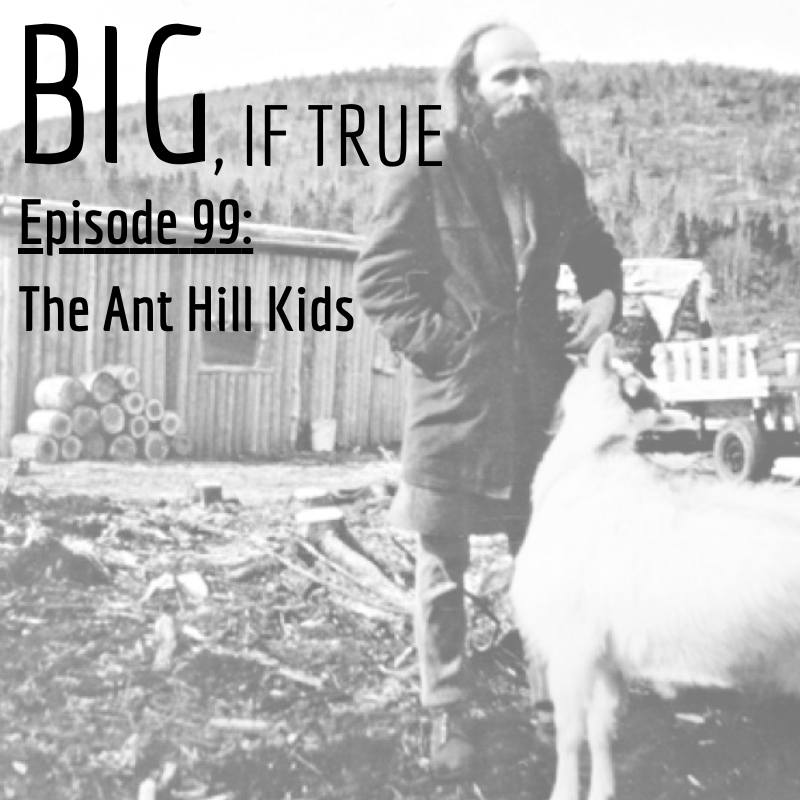 The Ant Hill Kids are perhaps Canada's most famous cult, operating out of Quebec and Ontario throughout the late 1970's and 80's. Led by the charismatic Roch Theriault, the commune mostly kept to themselves, funding their alternative lifestyle by selling baked goods. Theriault claimed that he was a messenger of God, and warned his followers that the end times were approaching. He claimed that the Ant Hill Kids would ascend to heaven if they followed his command, but that the road to absolution would be marked by pain and intense challenges. What followed was nearly a decade of twisted violence, isolation, and manipulation that led to the deaths of two people, forever altering dozens of lives in the process. In this week's episode, we discuss the history of Roch Theriault and the Ant Hill Kids.
Support Big, If True on Patreon at www.patreon.com/bigiftrue
Subscribe to Big, If True on Apple Podcasts, Google Play, Stitcher, or wherever you listen to podcasts - while you're at it, leave us a rating or review telling us what you love about the show!
Email us at: bigiftruepodcast@gmail.com
Follow us on:
Twitter: bigiftruecast
Instagram: bigiftruecast
Facebook: bigiftruecast
Tumblr: bigiftruecast.tumblr.com
Minds: bigiftrue
Gab: bigiftrue
Intro/Disclaimer: Josh McLellan (http://www.fiverr.com/joshmclellan)
Music: https://www.purple-planet.com