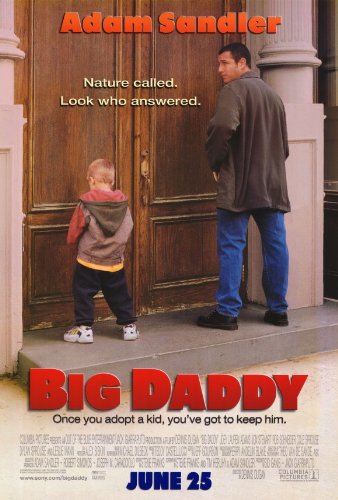 In "Enter Sandman", the fourth and final Patron Pilot episode, Matt and Kayla discuss 1999's Big Daddy. Topics discussed include Adam Sandler's obsession with Hooters, the film's many great gags, the Razzies, and more.
Support Big, If True on Ko-fi at www.ko-fi.com/bigiftrue or on Bandcamp at bigiftruepodcast.bandcamp.com.
Subscribe to Big, If True on Apple Podcasts, Google Play, Stitcher, or wherever you listen to podcasts - while you're at it, leave us a rating or review telling us what you love about the show!
Email us at: bigiftruepodcast@gmail.com
Follow us on:
Twitter: bigiftruecast
Instagram: bigiftruecast
Facebook: bigiftruecast
Tumblr: bigiftruecast.tumblr.com
Minds: bigiftrue
Gab: bigiftrue
Music: When I Grow Up by Garbage